Power, Knowledge, and Epistemic Delinking
Keywords:
decoloniality, modernity, capitalism, delinking, epistemology, Eurocentrism
Abstract
In this paper I shall argue that radical epistemic delinking has a key role in liberation from the Colonial Matrix of Power as well as the change in the existing global power relations which are based in the colonialism and maintained through exploitation, expropriation and construction of the (racial) Other. Those power relations render certain bodies and spaces as (epistemologically) irrelevant. In order to discuss possible models of struggle against such condition, firstly I have addressed the relation between de-colonial theories and postcolonial studies, arguing that decolonial positions are both historicising and re-politicising the postcolonial theory. In my central argument I have focused on the epistemic delinking and political implications of decolonial turn. With reference to Grada Killomba I have argued for the struggle against epistemic violence through decolonising knowledge. Decolonising knowledge requires delinking form Eurocentric model of knowledge production and radical dismantling the existing hierarchies among different knowledge. It requires recognition of the 'Other epistemologies' and 'Other knowledge' as well as liberation from Western disciplinary and methodological limitations. One of the main goals of decolonial project is deinking from the Colonial Matrix of Power. However, delinking is not required only in the areas of economy and politics but also in the field of epistemology.
References
Gržinić, Marina. "Subjectivization, Biopolitics and Necropolitics: Where do We Stand?." Reartikulacija 6 (2009): 22–24.
Gržinić, Marina, in conversation with Walter Mignolo. "De-linking Epistemology from Capital and Pluriversality." Intersections. Wien: Locker, 2009.
Kilomba, Grada. Plantation Memories. Episodes of Everyday Racism. Münster: UNRAST, 2010.
Maldonado-Torres, Nelson. "On the Coloniality of Being." Cultural Studies 21, 2–3 (2007): 240–70. DOI: https://doi.org/10.1080/09502380601162548
Mignolo, Walter. The Geopolitics of Knowledge and the Colonial Difference, 2003. http://www.unice.fr/crookall-cours/iup_geopoli/docs/Geopolitics.pdf. Accessed May 5, 2016.
Pheng, Cheah. The Limits of Thinking in Decolonial Strategies, http://townsendcenter.berkeley.edu/article10.shtml 12/09/2006.
Quijano, Anibal. "Coloniality of Power, Eurocentrism, and Latin America." Nepantla: Views from South 1, 3 (2000): 533–80.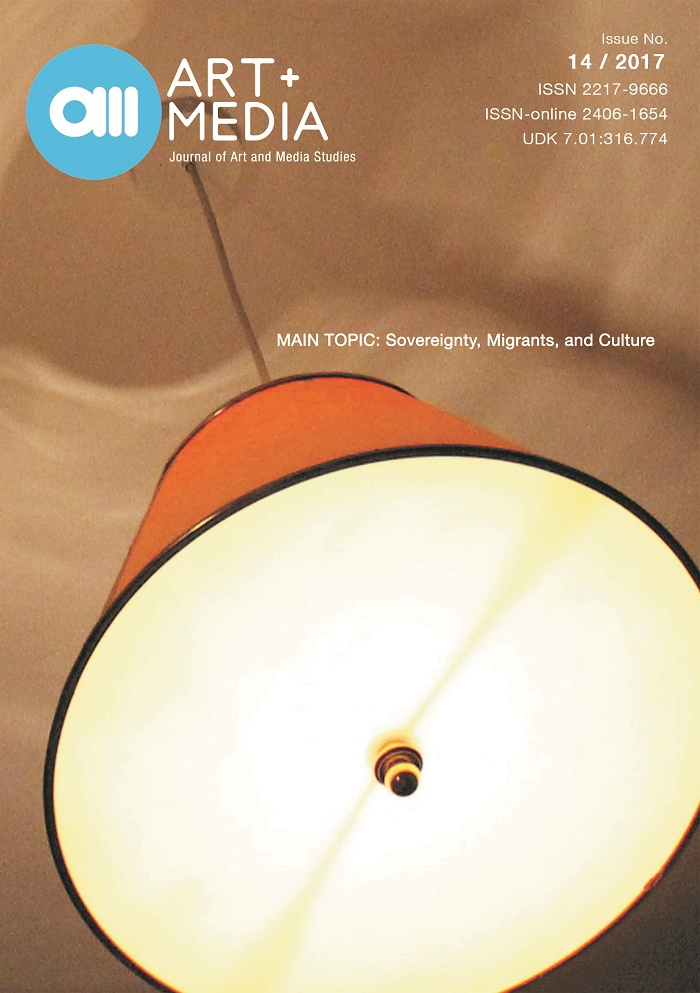 Downloads
How to Cite
Stojnić, A. (2017). Power, Knowledge, and Epistemic Delinking. AM Journal of Art and Media Studies, (14), 105–111. https://doi.org/10.25038/am.v0i14.218
License
Copyright (c) 2023 AM Journal of Art and Media Studies
This work is licensed under a Creative Commons Attribution 4.0 International License.
The content on this site is licensed under a Creative Commons Attribution 4.0 International License.
AM Journal of Art and Media Studies ISSN 2217-9666 - printed, ISSN 2406-1654 - online, UDK 7.01:316.774
Contact: amjournal@outlook.com
Publisher: Faculty of Media and Communications, Singidunum University, Belgrade, Serbia
Indexed in: ERIH PLUS, EBSCO, DOAJ, and in The List of Scientific Journals Categorization of Ministry of Education, Science and Technological Development of Republic of Serbia (M24-2021). Beginning with No. 12 2017, AM is indexed, abstracted and covered in Clarivate Analytics service ESCI.