No. 18 (2019): Issue No. 18, April 2019 - Main Topic: Corporeal Archives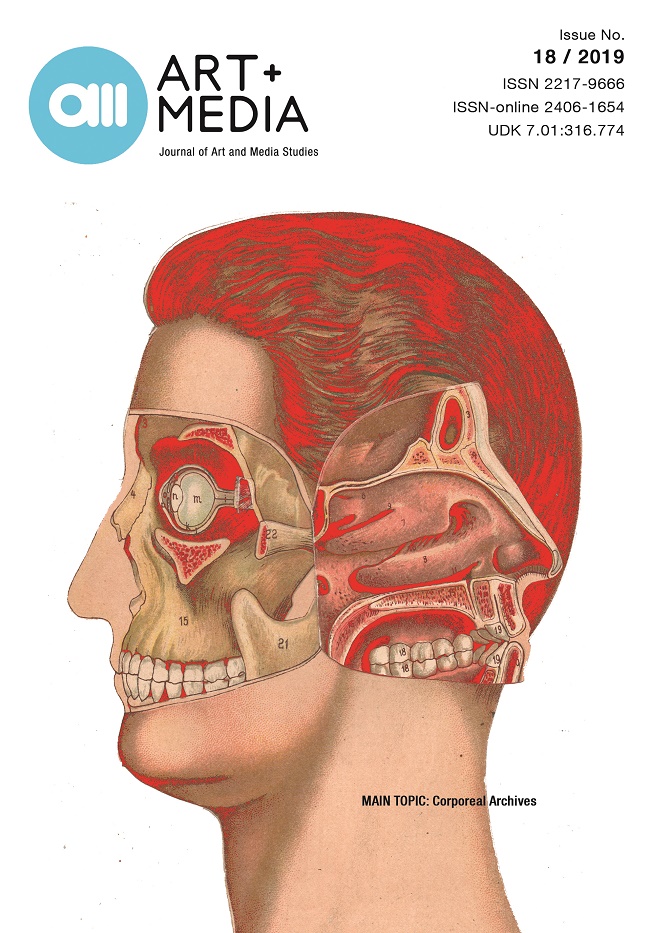 Editors' Note 
"Corpus: a body is a collection of pieces, bits, members, zones, states, functions. [...] It's a collection of collections, a corpus corporum, whose unity remains a question for itself" Jean-Luc Nancy 
Technological advances have enabled a vast array of achievements, satisfying our insatiable need to collect, store and preserve. They have also allowed us to go beyond the institutional repositories of information. Jacques Derrida's claim that "nothing is less clear today than the word 'archive'" proves accurate and convincing in present-day society. Within a discourse of individual/micro/macro archives, the body has been established as a crucial "artefact" – it is a bio-cultural record which engages both data production and accumulation.  
Contributors to this issue are rethinking the body, or bodies, from the archival perspective, from various and multiple starting points of the imaginary body, bearing in mind the normative and normalized ending points of the bodily archives. Regarding the relation between aesthetics and ethics, the following texts deal with the archival bodies further challenging the status of canonical knowledge of the flesh. To imagine the body from the archival perspective is to re-write and to re-member – to safeguard the openness of the questions of/on the body.
This issue of AM Journal of Art and Media Studies intends to disrupt the ever-present corpuses of knowledge on the body (cultural, ethnographic, political, historical and alike), and more so to attempt to imagine alternative productions of new epistemologies of corpus, i.e. different bodily registries. Corporeal archives aims to probe the subversive tendencies within corporeal archives, and to engage in the re-evaluation of the notions of (de)construction, (re)organization and bio-thanato-political control of bodily matter. Therefore, this collection of essays addresses various and alerting cultural politics and practices that are reshaping our understanding of the body, and examines the new forms of the archival impulses. In this sense, this edition's focus is critical evaluation of the ambiguity of access to the corporeal caches.
Ana Došen and Mirjana Stošić, guest editors