AM Journal of Art and Media Studies (ISSN 2217-9666 - printed, ISSN 2406-1654 - online) is an academic journal for art theory, media studies, cultural studies, general art sciences, philosophy of art and contemporary aesthetics with interdisciplinary approach and international scope. The journal is open to various theoretical approaches, platforms and schools of thought: avant-garde theory, semiology, poststructuralism, deconstruction, performance studies, theoretical psychoanalysis, neo- and post-marxism, cultural studies, media studies, gender studies, queer theory, biopolitics, new phenomenology, etc.
Since 2017, the Journal is issued in English three times per year (in April 15, September 15, and October 15), both in print and in digital, open access version.
The Journal was started in 2011. It is indexed in ERIH PLUS, EBSCO, DOAJ, CEEOL, and in the List of Scientific Journals Categorization of Ministry of Education, Science and Technological Development of the Republic of Serbia (M24 starting with issue No. 24, April 2021). Beginning with No. 12 2017, AM is indexed, abstracted, and covered in Clarivate Analytics service ESCI.
AM Journal is an associated journal of the International Association for Aesthetics.
Publisher: Faculty of Media and Communications, Singidunum University, Belgrade, Serbia
Contact: amjournal@outlook.com
CALL FOR PAPERS: Issue No. 30, April 2023, gest issue editor Jon McKenzie
CALL FOR PAPERS: Issue No. 31, September 2023, gest issue editor Zoltán Somhegyi
CALL FOR PAPERS: Issue No. 32, October 2023, gest issue editors Dr Dalila Honorato, Dr Olga Majcen Linn, and Dr Sunčica Ostoić
Announcements
Call for Papers, No. 32, October 2023

Call for Papers, No. 32, October 2023: Art, Science, and Health
Posted: 2022-12-11
More...
No 29 (2022): Issue No. 29, October 2022 – Main Topic: Contemporary Aesthetics of Art and Technology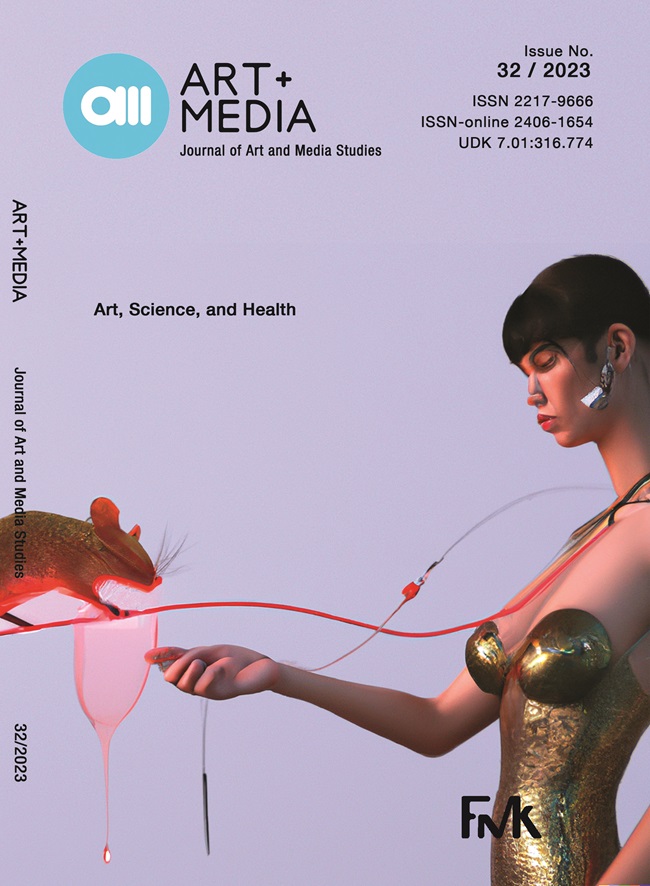 Provisional Salta Ensemble, Virtual Parameters, photocolague, 2019–2022.